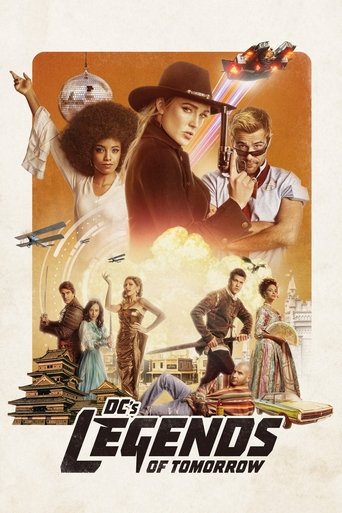 »INFORMAÇÕES«
Titulo Traduzido: Lendas do Amanhã 5ª Temporada Torrent
Titulo Original: DCs Legends of Tomorrow
IMDb: 6,9/10
Ano de Lançamento: 2020
Gênero: Ação, Aventura, Drama
Idioma: Português, Inglês
Legenda: Português
Duração: 42 Min
Tamanho: 200 MB | 600 MB | 2 GB./EP.
Qualidade: WEB-DL 720p | 1080p
Extensão: MP4 | MKV
Codec de Vídeo: h264 / AVC
Codec de Áudio: AC3 5.1 / AAC 2.0
EPISÓDIO: 15 LEGENDADO
EPISÓDIO: 00 DUBLADO

Sinopse: DC's Legends of Tomorrow – Quando apenas heróis sozinhos não são suficientes… o mundo precisa de lendas. Tendo visto o futuro, um que ele precisa desesperadamente evitar que aconteça, o viajante do tempo Rip Hunter recebe a tarefa de juntar um time heterogêneo, composto tanto de heróis quanto vilões, que devem dar fim a uma gigantesca ameaça — uma que coloca não apenas o planeta em risco, mas o próprio tempo. Será este time capaz de derrotar um inimigo imortal diferente de tudo que já foi visto?
::LEGENDADO::
---
:: DUAL ÁUDIO ::
Episódio 01: WEBRip 720p
**Aguardando exibição
---

---
Baixar Legends of Tomorrow 5ª Temporada Torrent (2020) WEB-DL 720p | 1080p Dublado / Dual Áudio Download